fire-resistant door EI30-EI90 | screen EI30-EI120
Forster fuego light is the safe profile system for fire protection. The flush doors are constructed around a narrow steel frame with a large glass area that guarantees maximum transparency, a sleek appearance and reliable security.

In addition to fire doors and glazed fire screens other available systems are tested like fire protection sliding doors, with and without escape route function, doors with finger guard and flush reverse sheet metal frame doors. Thus, the system offers a wide range of applications and therefore a high degree of design freedom. The system excels with its narrow profile face widths, filigree appearance and enhanced transparency. The narrow framework increases visibility and allows morelight through with no adverse affects to safety & security. A wide range of tested and approved hardware leaves nothing to be desired. Be it with the door automation or aesthetically with concealed hinges and door closers.

overview
Technical details
Material options
steel and stainless steel
Approved variants

1 leaf door max. inside width 1400 × 3000 mm

2 leaf door max. inside width 2830 × 3000 mm

Performance specifications*

Fire protection doors EI30, EI60 and EI90
Possible combination with:
- Smoke-proof
- Anti-panic
- Burglar resistance RC2 and RC3 with anti-panic > only for EI30

Screen types EI30, EI60, EI90 and EI120
Possible combination with:
- Burglar resistance RC2 and RC3 > only for EI30 and EI60
- Acoustic insulation: depending on filling Rw up to 49 dB

System properties

very slender visible section widths, outer frame/leaf measurement of only 110 mm

fittings to match the system and concealed hinges

stainless steel handle fittings and a wide range of standard weld-on and screw-mounted rolling hinges

concealed invisible door-closing systems

prefabricated profiles for efficient processing, including assembly of the concealed door-closers

Variants

finger protection door

fire-resistant sliding doors

flush mounted metal sheet doors

butt-joint glazing

doors and screens in all-glass design

doors and screens with wooden panels

wooden door in a steel frame
*refer to country-specific approvals
references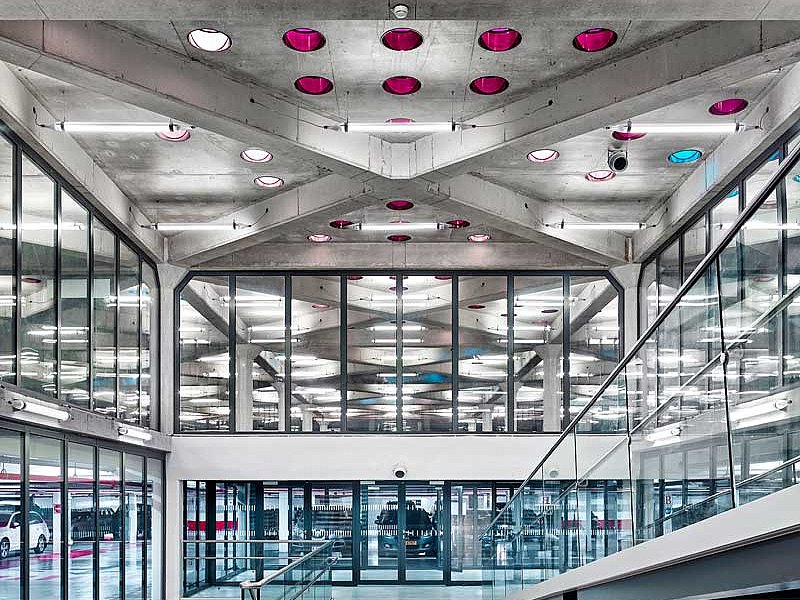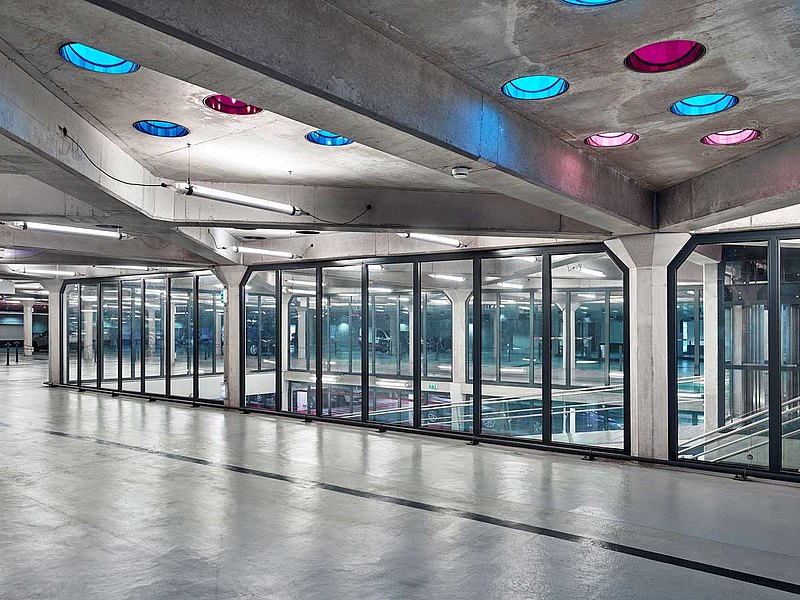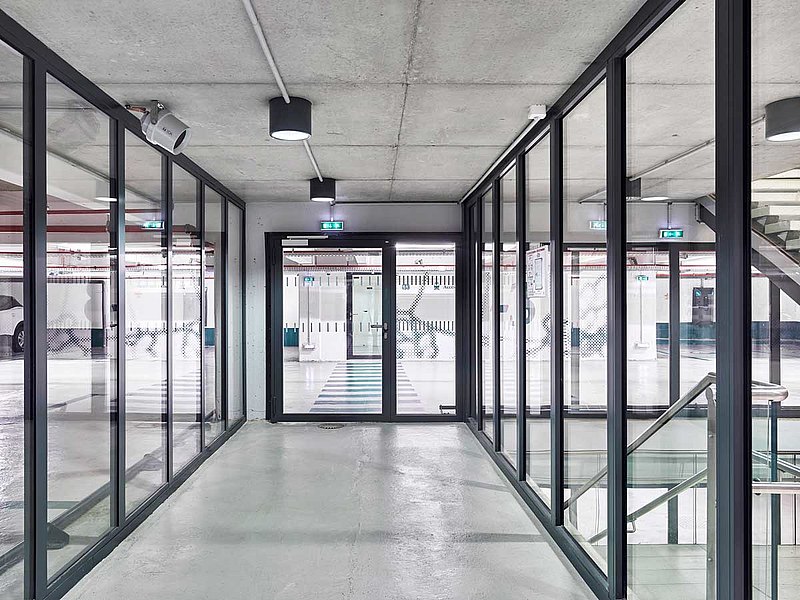 Parking de la Gare (Railway Station)
Complete restructuring of the car park and Place Thiers. Forster fire-rated doors and screens in steel.
At the "Place de Thiers" with stop for the TGV, over 9 million passengers a year enliven the station near the city of Nancy. After a complete restructuring, the entire square was declared a pedestrian area and provided with planted shopping terraces and an area for reduced traffic. The parking in the basement has also been completely renovated. Numerous colored round glass paving stones from the glassworks Daum give the concrete structure an enchantingly cheerful atmosphere.
Profile systems: forster fuego light and forster presto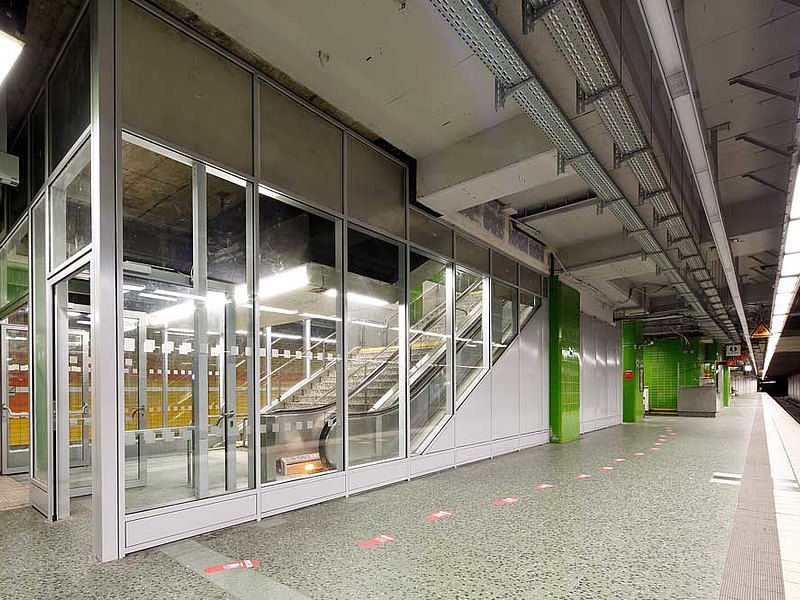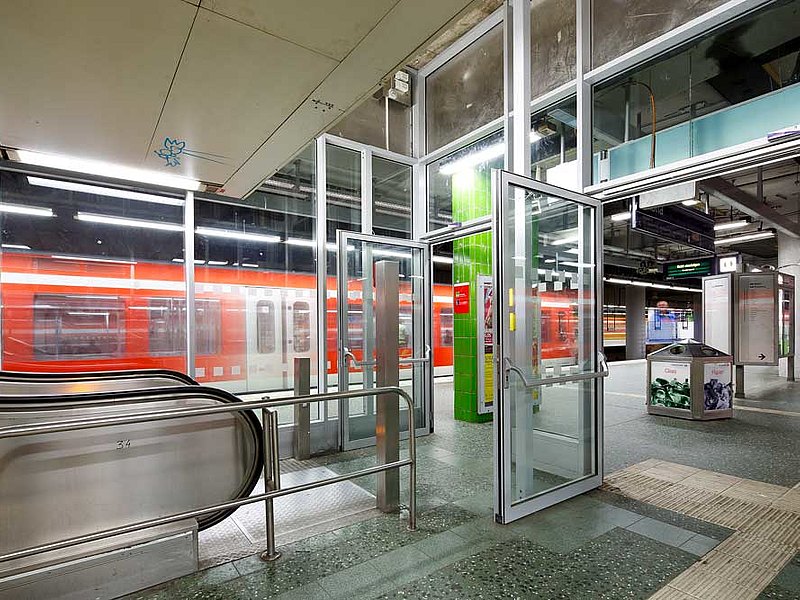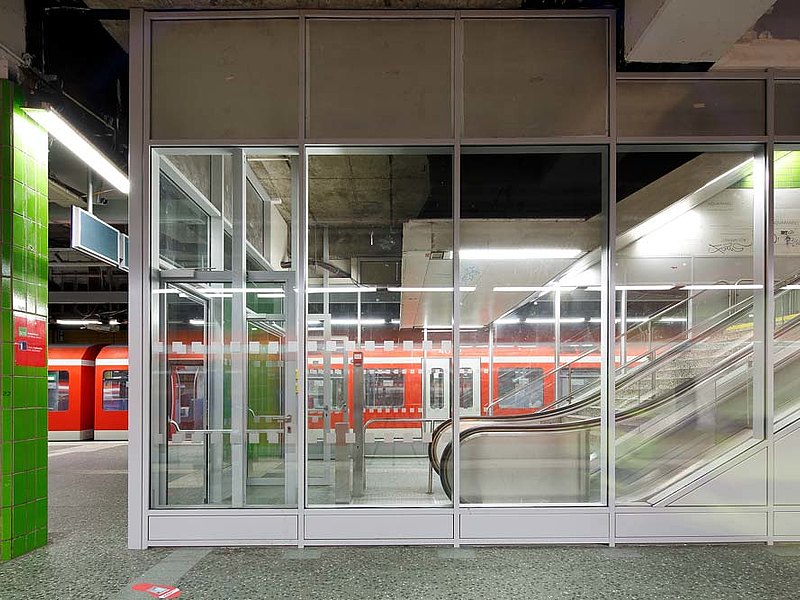 Fire-resistant doors and screens EI30
forster fuego light (door)
forster thermfix vario (screen)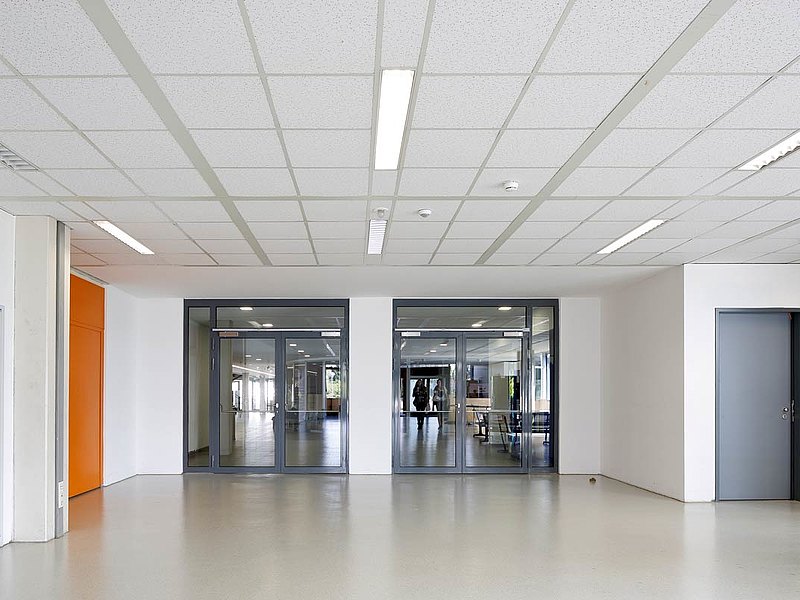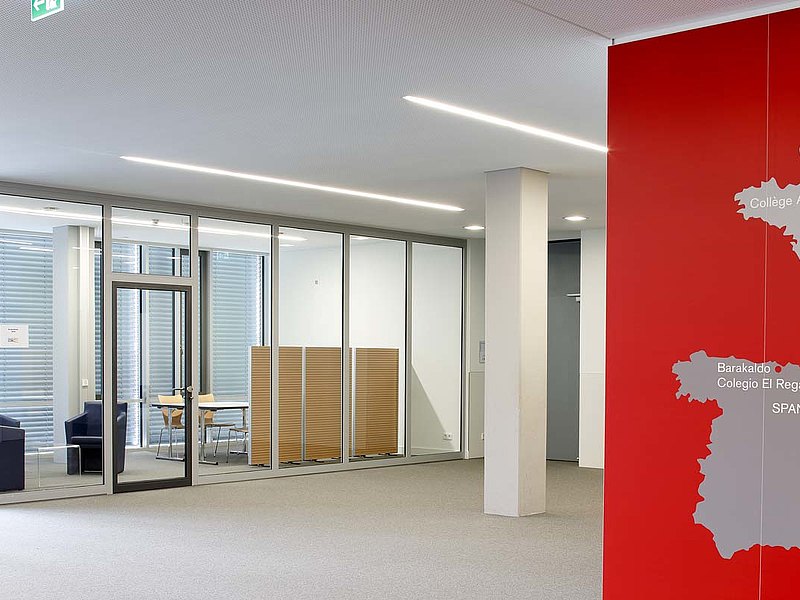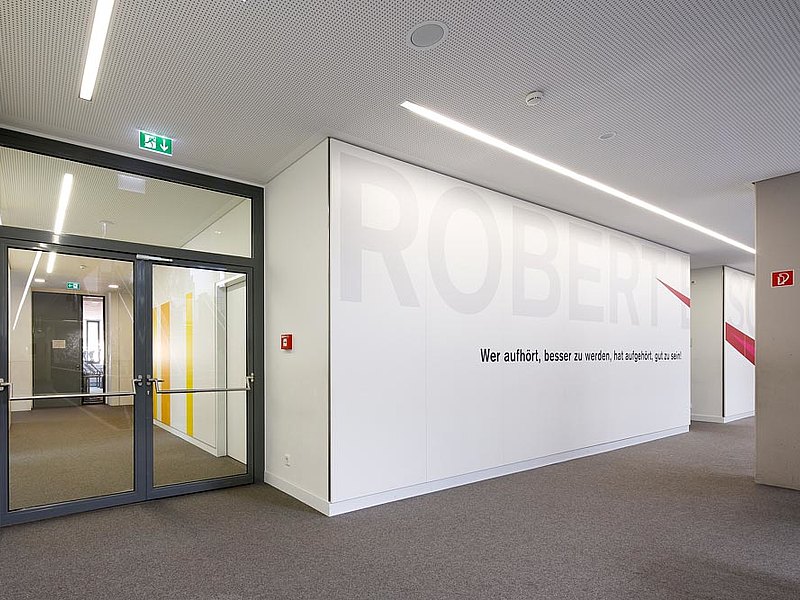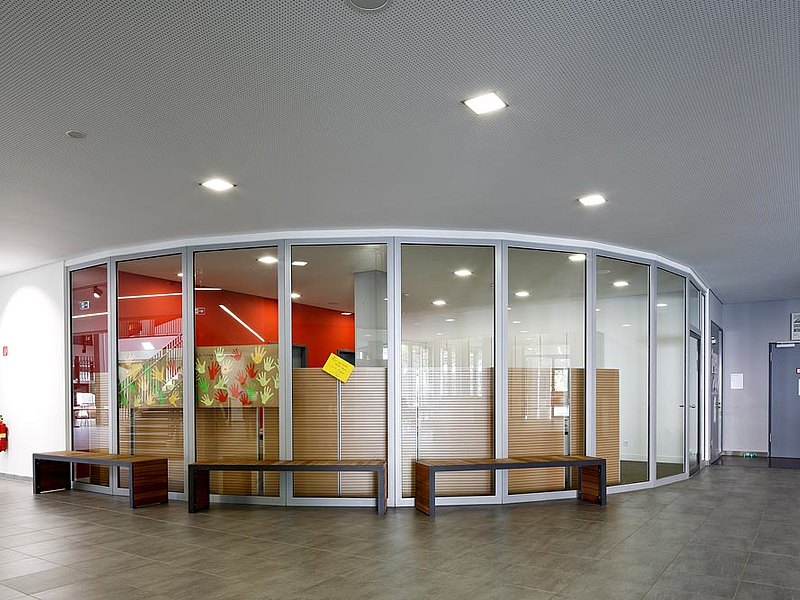 Secondary school Robert Bosch
Fire-resistant doors (T30) and glazings (G30) and smoke protection doors.
fire protection: forster fuego light
smoke protection: forster presto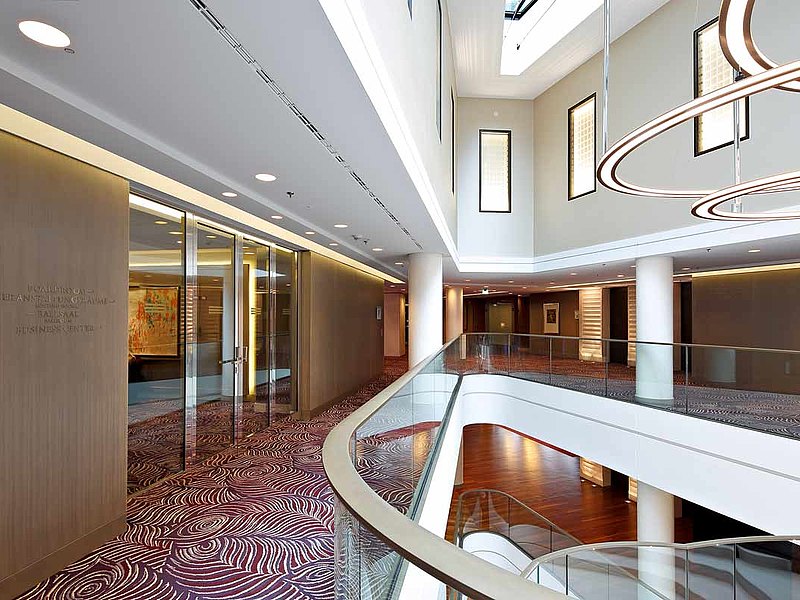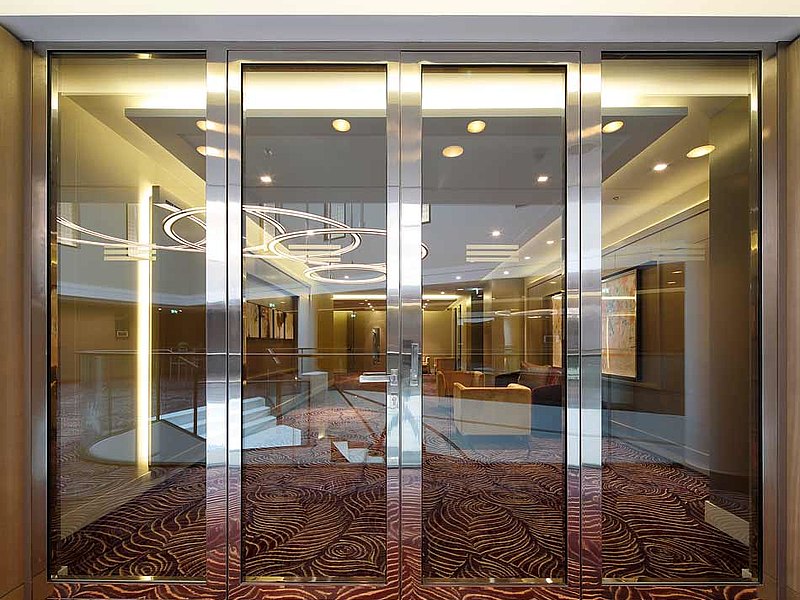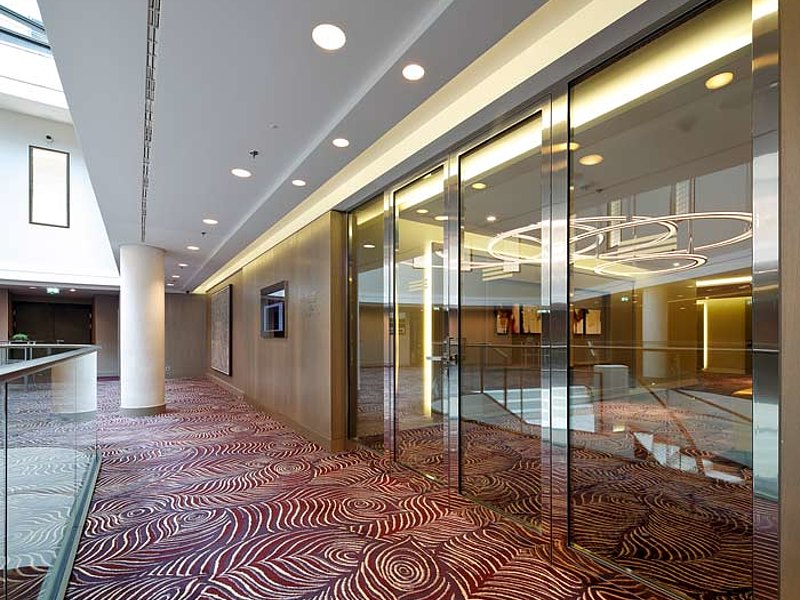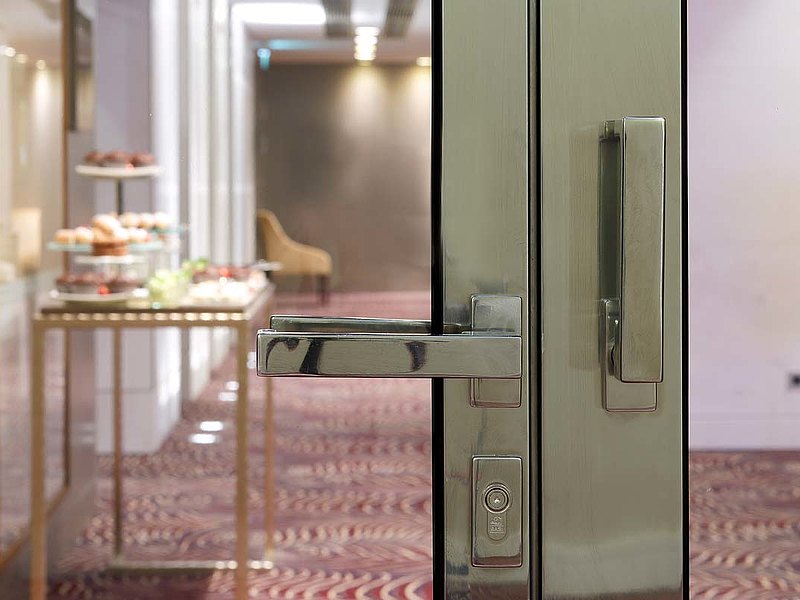 Fire-resistant doors EI30 in stainless steel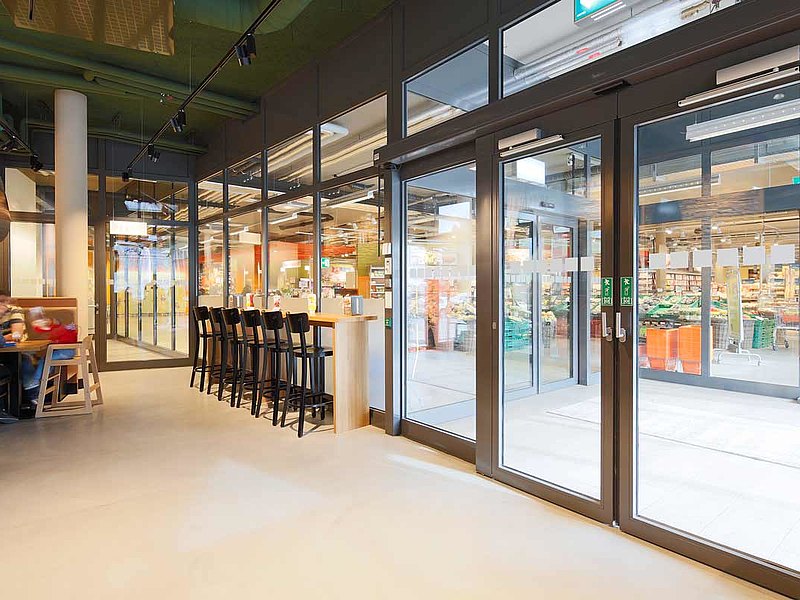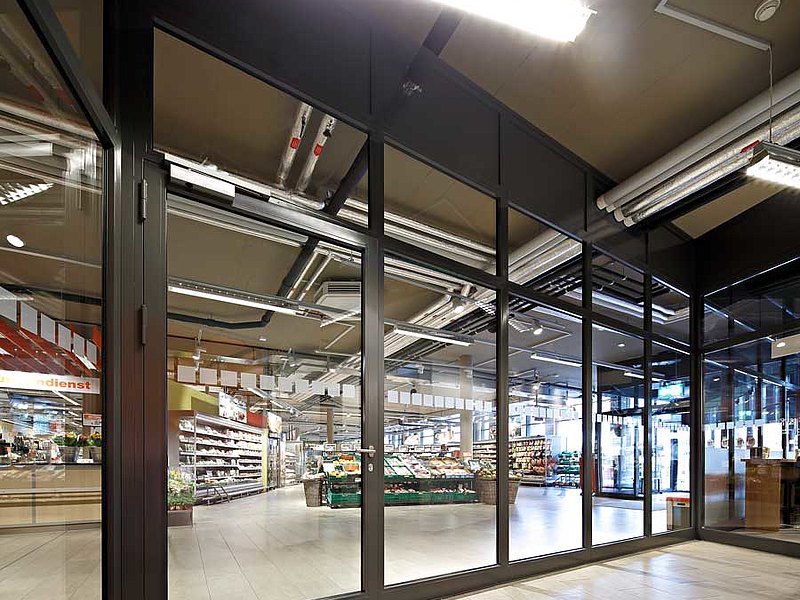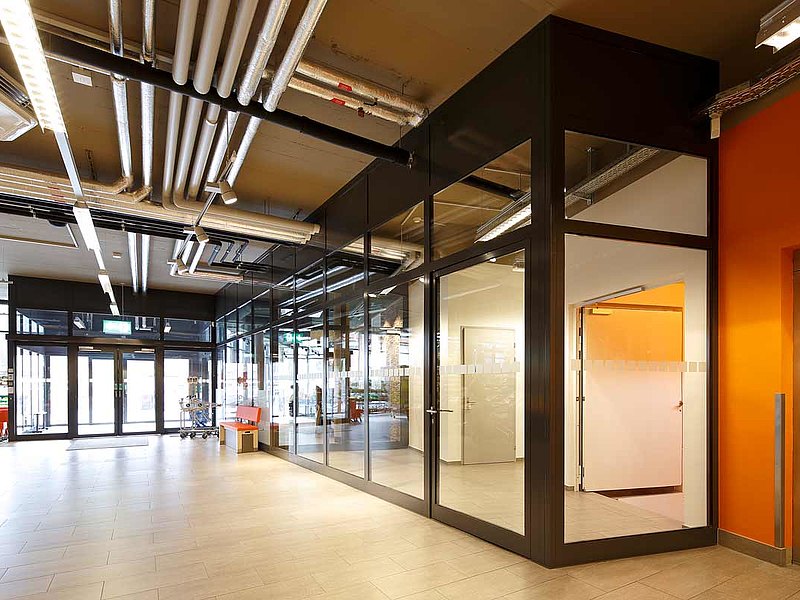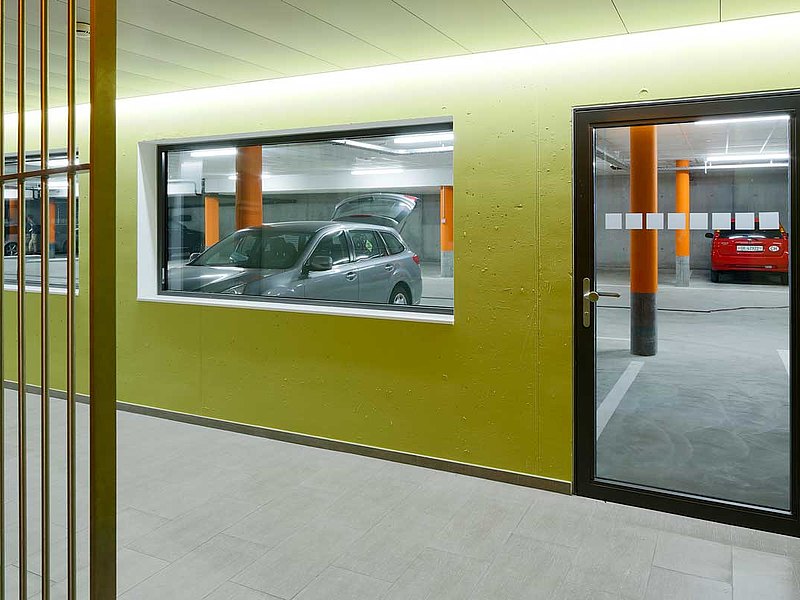 Fire-resistant doors and glazings EI30. Sliding doors partially with escape route function.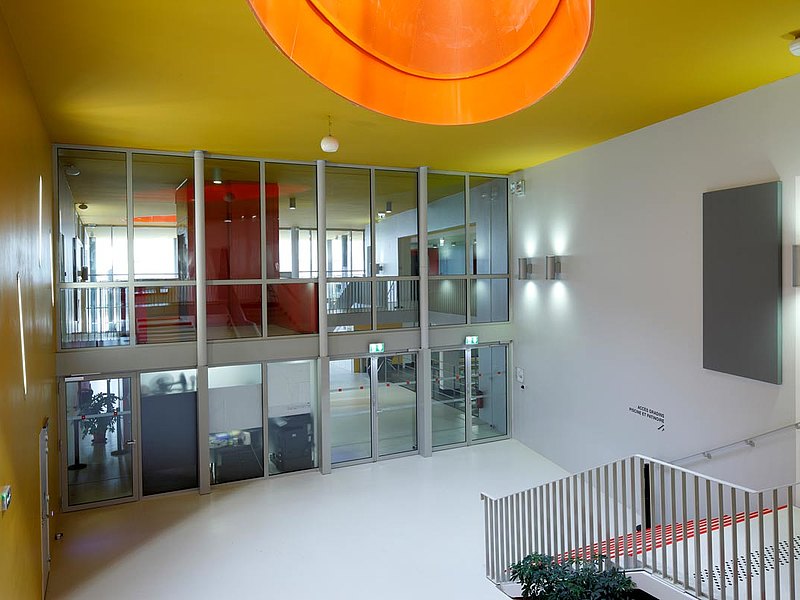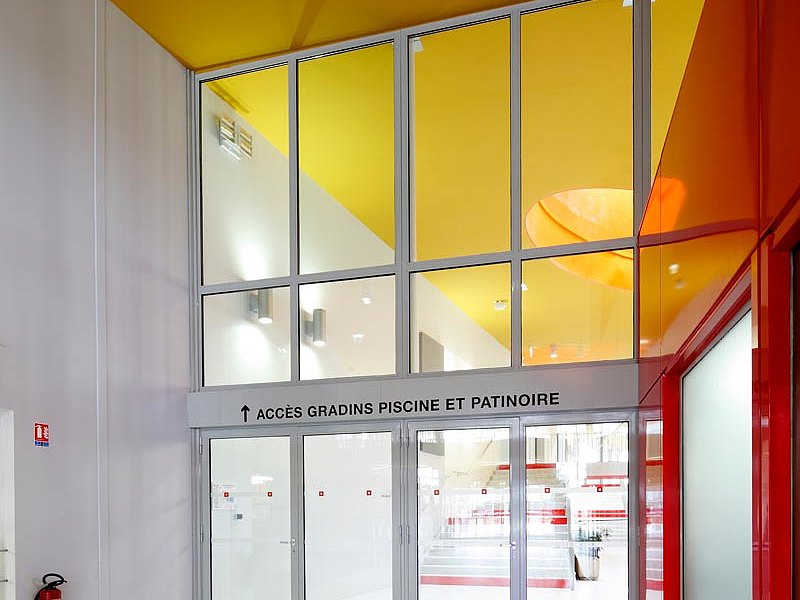 Indoor swimming pool Les Argoulets
Thermally insulated transom-mullion facade and fire-resistant doors and screens EI30.
forster fuego light (doors)
forster thermfix vario (screens, facades)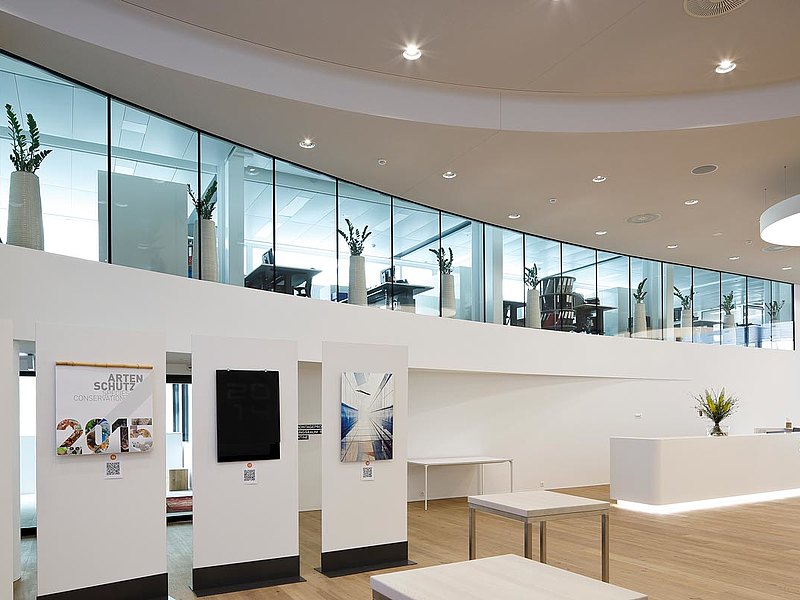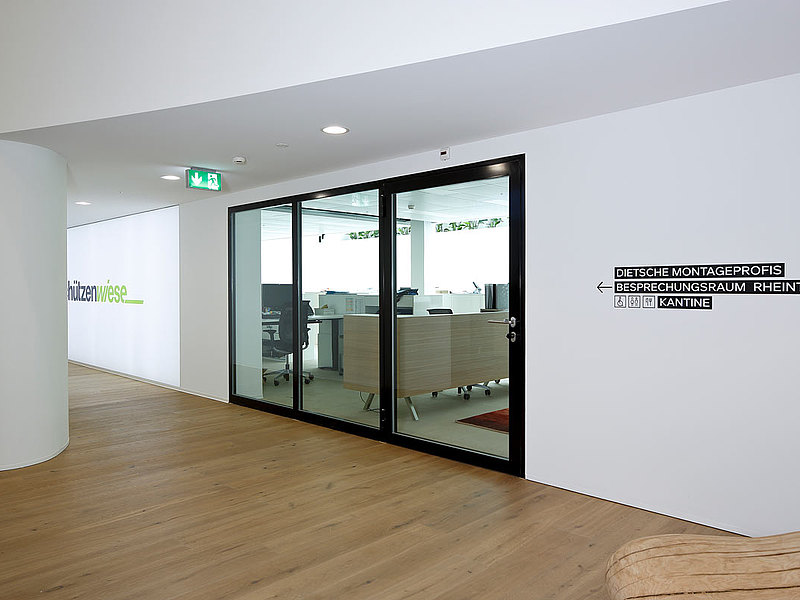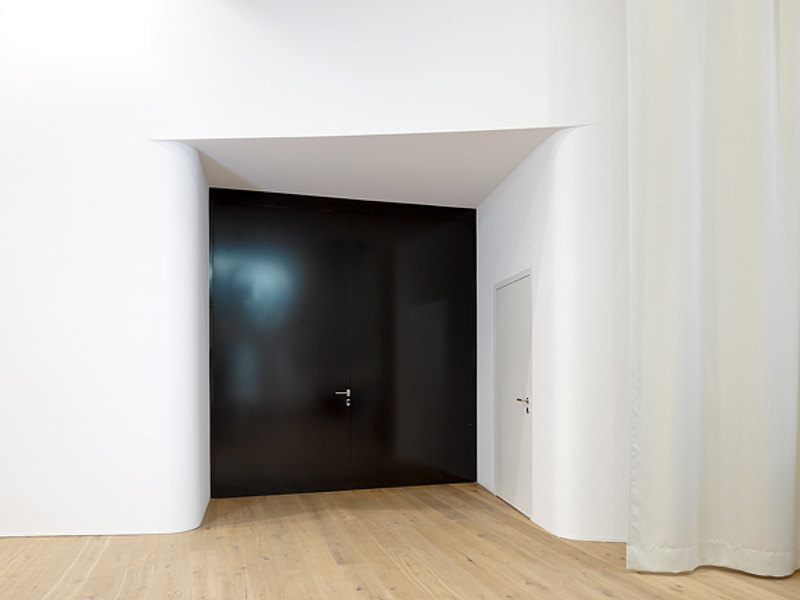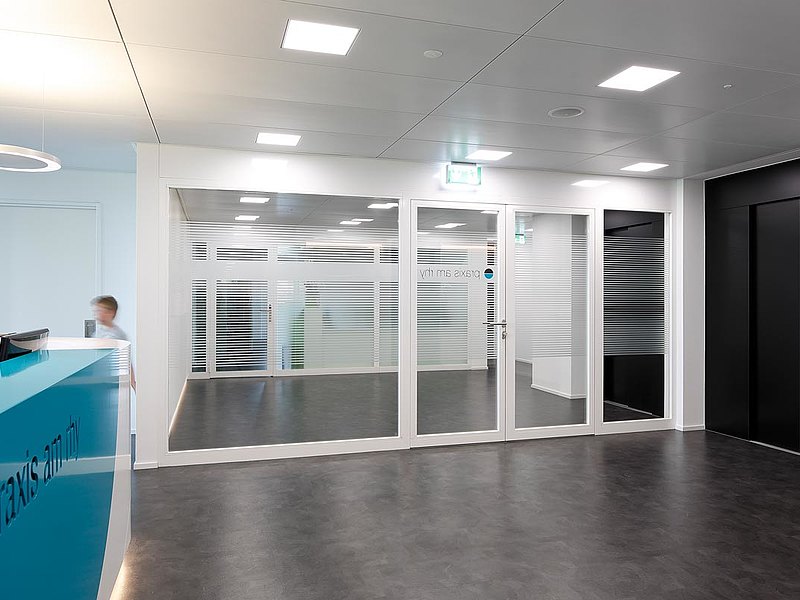 Business Center Schützenwiese
Doors and glazings for fire-protection EI30 and EI60. Glazings with 4 mm glass-to-glass joint, doors in steel-glass combination or flush mounted sheet metal doors EI30.
video
fire rated and burglary resistant door
concealed carry bar