Forster Profile Systems
in steel and
stainless steel
Forster Profile Systems in steel and stainless steel
Our hearts beat for steel; steel is our passion because it combines elegance and strength, durability and timelessness like hardly any other material.
We hold steel in our hands every day. We are experts when it comes to steel; we are familiar with its advantages and enthusiastic about the possibilities that building with steel opens up today and in the future.

The demands on buildings have not diminished: technical and social developments that have brought us digitisation, drive urbanisation and demographic changes, alter our working behaviour and continue to shape the awareness of an ecological way of life as well as health and safety aspects. They all influence the design of our spatial environment, which must be implemented in a simultaneously functional and visually appealing architecture.

This is exactly where Forster comes in. For us, building with steel means building for life: building in the service of the diverse needs of people and future generations as well as building with respect for the environment and natural resources.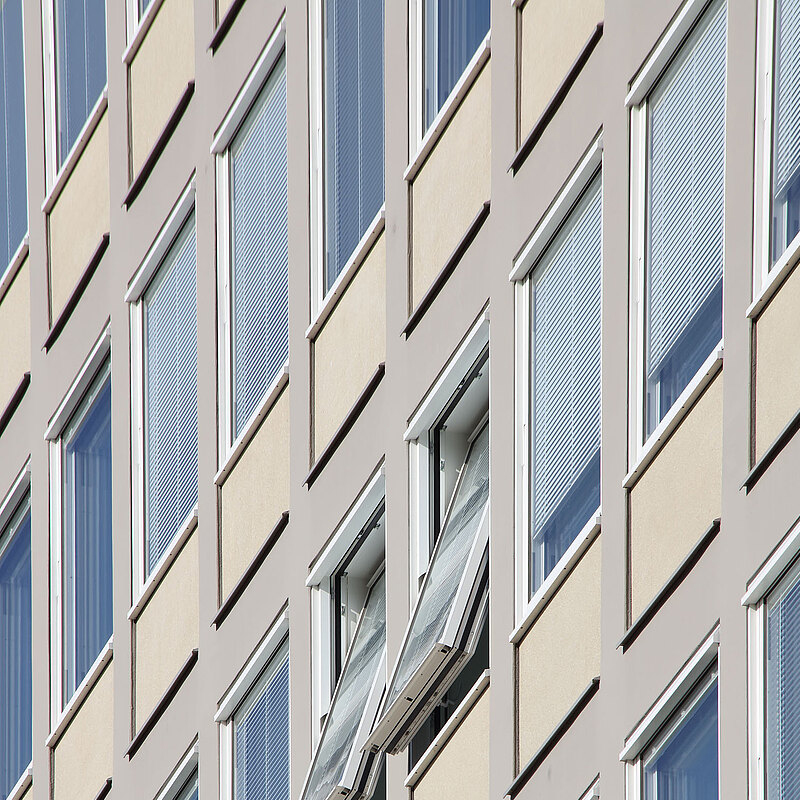 The history of Forster Profile Systems
1874
Opening of coppersmith shop by F.J. Forster (1846–1913) in the Arbon old town.
1915
Diversification in steel tube production: welded steel tubing.
1922
Transfer of the individual company to the newly formed Hermann Forster AG.
1930
Production of profile steel tubing.
1948
Start of operations at an electric resistance welding facility for steel tubing.
1973
Acquisition of a controlling share in Hermann Forster AG by Arbonia AG. The newly created Arbonia Forster Group includes Arbonia AG, Hermann Forster AG, Bühler Regina AG and Asta AG.
1975
Market launch of Forster therm, the first thermally insulated window system with steel profiles.
1978
Forster presto passes the first successful testing for class R30 smoke control doors.
1979
Construction of the new tube-making facility with 12'600 m² in Arbon, Switzerland.
1981
Forster thermfix, a newly developed system for mullion/transom curtain walls, is launched.
1984
Forster fuego, a new system generation for fire resistant doors and screens, is launched. In Switzerland, Germany and Austria the system is approved for T30 doors and F30 walls; it was subsequently developed for classes T60/F60, F90 and F120.
1987
Founding of AFG Arbonia-Forster-Holding AG.
1988
Listing of AFG Arbonia-Forster-Holding AG on the Swiss Exchange (SWX).
1993
Some profiles of the Forster presto system are produced in stainless steel for the first time, the start of what is today the widest stainless steel range of all Forster systems.
1994
Forster therm clima is introduced, which has been developed from Forster therm and which provides even better insulation values and a narrower profile geometry. Launch of the new Forster thermfix vario curtain wall system for dry-glazing. It replaces the Forster thermfix system which was designed for wet glazing only.
1999
Jakob Züllig, controlling shareholder and president of the management board of AFG Arbonia-Forster-Holding AG, passes away.
2000
First tests and approvals for fire resistant curtain walls with the Forster thermfix vario system, which start with a rating of G30/R30 and will be successively extended to include F30/F60/F90. Market launch of the Forster fuego light fire resistant system with narrower profile faces. The system successively replaces all applications of its predecessor, Forster fuego, and is also approved for T90 doors.
2003
Reorganization of Hermann Forster AG as: Forster Rohr- & Profiltechnik AG, Forster Küchen- & Kühltechnik AG and Forster Management AG.
2004
The company pushes internationalisation by entering the market in Russia and other Eastern European states.
2006
Launch of the Forster thermfix light system for facades with attachment profiles.
2007
Launch of Forster unico, the profile system in steel and stainless steel for windows and doors with thermal break. The unique and environmentally compatible profile con-struction consists 100% of steel, without plastic insulators, the hitherto market solution.
2008
Forster Rohr- & Profiltechnik AG obtains certification for its ISO 14001 environmental management system.
2012
The company continues to drive its expansion into the Chinese market by establishing a dedicated training centre.
2013
Sale of the business unit Forster Precision Steel Tubes to the automobile part supplier Mubea. Change of company name from "Forster Rohr- & Profiltechnik AG" to "Forster Profilsysteme AG".
2014
Establishing Forster Profile Systems GmbH, based in Rottweil. Acquisition of direct sales in parts of Germany.
2018
Belgian family-owned company Reynaers Group Aluminium Systems takes overForster Profile Systems Ltd.