Mission and values Forster Group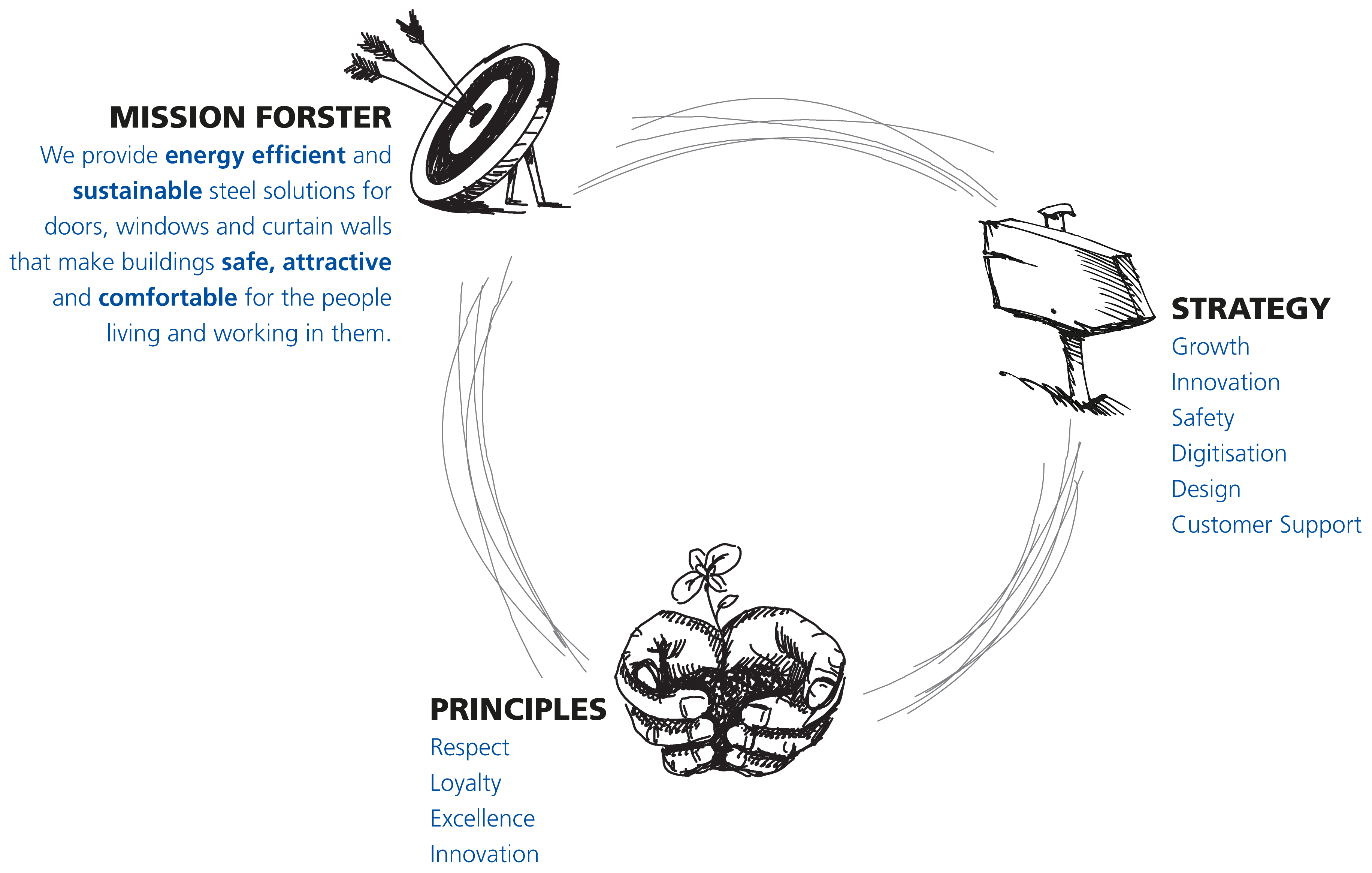 We strive for a corporate culture based on respect for employees, customers, suppliers, for our society and the world we live in. We embrace other ideas and diversity. We preserve natural resources and reduce our ecologic footprint throughout the entire supply chain.
Long-term cooperation with our partners in order to reach common goals is the foundation of our success now and in the future. We aim to contribute to the well-being of all of our stakeholders and to nurture the talents of our employees to ensure their ongoing commitment to our company. Our family shareholders support us in our aim to build a sustainable future beyond generations.
We stand for excellence and strive to safeguard the interests of our customers and to live up to their expectations. Our employees take pride in being the best in their respective fields and in working together in order to achieve outstanding results.
We are innovative, creative and dare to take risks. We promote innovative behaviour and create customer value through solutions that meet their current and future needs. We apply the highest quality standards and integrate the latest technologies to serve these needs.